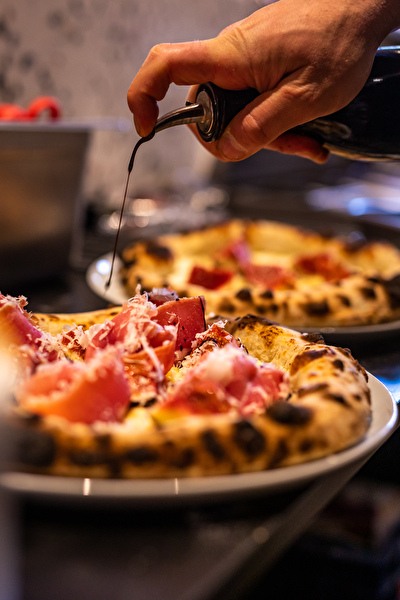 Pizza as it should be
Pizza Napoletana
Visit Hout for an amazing Neapolitan pizza from the wood fired oven. We work with a special dough. A good dough is the foundation of a good pizza.
Following Verace Pizza Napolitana guidelines we are only using the best tipo 00 flour, water, fresh yeast, salt and a bunch of patience, love and time to make the tasteful bottom. We top it with high quality products from Campania. The beautiful oven creates a fresh and juicy pizza with thin bottom and airy doughy crust in an instant.  
Also for the extensive antipasti menu, refreshing Birra Moretti and local beers, a great glass of Italian wine and desserts with limoncello you should visit Hout!